CRRC shares 3 words with foreign friends again
Views:6 Author:Site Editor Publish Time: 2017-10-27 Origin:Site
In the afternoon of October 20th, 2017, CRRC "ACE" – (Autonomous, Connected, Electric) green intelligent transportation solutions" conference was held in Busworld Belgium. There are many experts from different industries around the world, the media, government, fans of CRRC and other people who concerned about the new energy industry are in the conference site. They witnessed the debut of "ACE green intelligent transportation solution". Let CRRC tell you: what is the "ACE green intelligent transportation solutions"? The answer will let you find the future trend of the development of new energy vehicles.
1) Autonomous
CRRC promoted the research and development of intelligent vehicle by intelligent interconnection and automatic driving technology. They realized "green intelligent travel". Through the integration of radar warning, laser ranging precision positioned, a new positioning system to identify the road, widen the night vision infrared camera, the wheel encoder automatically adjust vehicle speed, the stereo image presents the core technology to realize unmanned technology. Realize intelligent start and stop, automatic turning, automatic acceleration, intelligent obstacle avoidance, lane keeping, intelligent charging function. With the gradual popularization of driverless technology, urban road traffic efficiency will increase exponentially; traffic congestion problems will be generally alleviated. This is the future of new technologies and new models of very profound changes, a simple estimate, based on more intelligent traffic management and driverless cars popular, future road transport ability of city people can be increased to 2-3 times the current.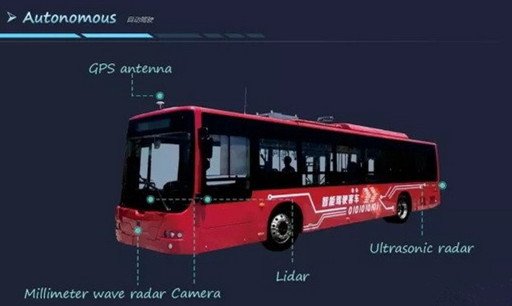 2) Connected
Intelligent travel is in favor of improving traffic safety and energy saving and emission reduction. It is reported that the implementation of the intelligent transportation system can reduce 30% of the fuel consumption and 26% of the exhaust emissions.
CRRC launched cloud intelligent management system. Based on big data analysis and the network technology, they integrated of "people ", "vehicle "and "line" intelligent operation management tools. The system can collect, transfer, storage, analysis and display of the vehicle information data, which can provide security management, real-time analysis and driving condition behavior analysis, fault warning and remote diagnosis, emergency rescue, repair and maintenance services assistant.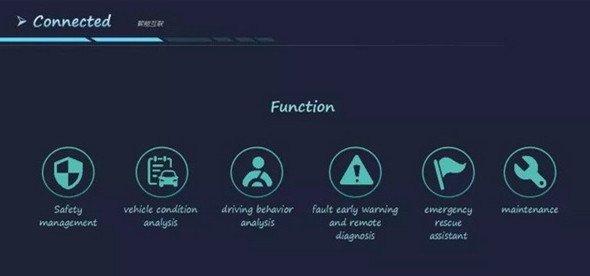 3) Electric
CRRC will insist pure electric line, which mainly to increase range of plug-in technology, electric technology and fuel cell technology.
Now CRRC's extended range plug-in technology saves more than 50% energy and achieves the best fuel saving effect. At the same time, CRRC always adheres to the pure electric road. They developed a pure electric vehicle. Now fuel cell industry coincides with the current industry outlet is gradually into the public life, so the pure electric vehicle electric line is one of the route will adhere to for a long time.