Over 2000 Yutong Bus Service For Parade, showing "Made in China" to the world
Views:4 Author:Site Editor Publish Time: 2019-10-12 Origin:Site
If there are major events in the country, there must be Yutong. On October 1st, the 70th anniversary of the founding of the People's Republic of China was held in Beijing's Tiananmen Square. The people of all ethnic groups throughout the country were full of pride and pride. It is also very proud that as China's own brand, more than 2,000 Yutong buses have undertaken a glorious mission, escorting the military parade, sending blessings to the 70th anniversary of the motherland and showing "Made in China" to the world.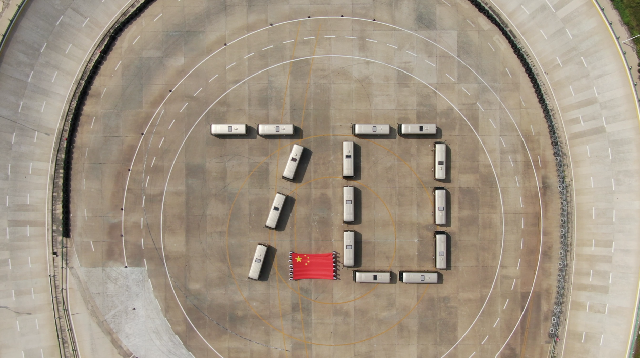 The parade has edited 59 square (ladder) teams and joint military orchestras with a total scale of about 15,000. There are more than 160 aircraft of various types and 580 sets of equipment. It is the largest of the recent military parade in China, with a length of about 80. minute. On the eve of the official military parade, the reading troops organized three joint rehearsals in the Tiananmen area. It can be said that the service guarantee task and related work are very arduous, the responsibility is very important, and the requirements are very strict.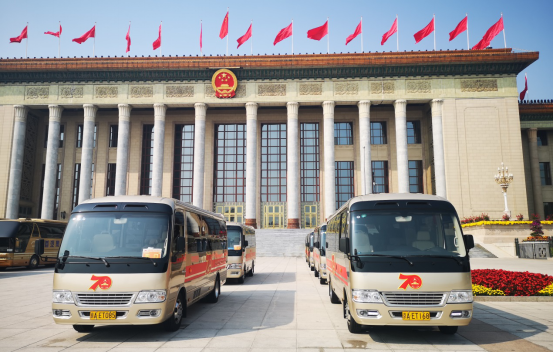 The service country's event must be very strong. With a strong lineup of more than 2,000 vehicles, Yutong Bus has escorted the military parade, fully demonstrating the responsibility and responsibility of the national enterprise. It is understood that more than 2,000 service vehicles are led by 170 Yutong T7, covering more than a dozen models of Yutong, mainly providing car service for military parade, spectator, parade, performance groups and staff. It is worth mentioning that a float that was built by Yutong was also unveiled in the mass parade.
With the number of over 2,000 vehicles and all-round multi-angle services, Yutong Bus has helped the military parade with the heads of Chinese intellectual and national brands. It is the "strongest lineup" for the Chinese manufacturing passenger car brand to serve our military parade in history.