Scania-Higer Bus Release For The First Time
Views:79 Author:Site Editor Publish Time: 2017-09-22 Origin:Site
On the morning of September 20, 2017, Scania and Higer co-held the TRANSIT bus global event in Suzhou.With a white body bus slowly out of Scania Higer luxury factory assembly shop door, marking the first Chinese and foreign cooperation in the brand of the bus was officially born in Haig. Senior Vice President of Scania Bus Division Karin, Head of Hyde Bus Luxury Sales Division Zheng Chunhui, Scania Global Dealer Representative, Media, and Higer Bus Luxury Car Business Division Staff attended more than 100 people attended the ceremony, To witness another important milestone in strategic cooperation between the two sides.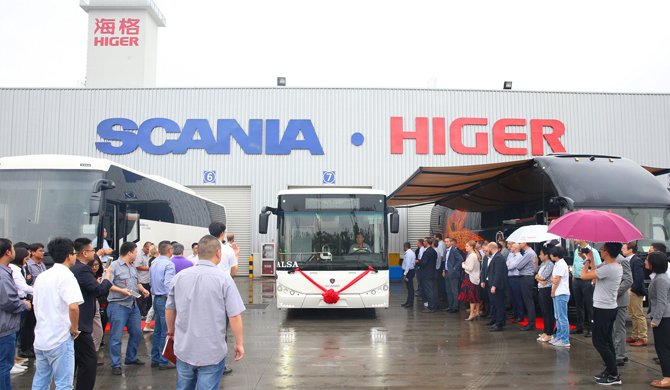 Karin spoke highly of the 11-year collaboration between Scania and Higer, she said," the two sides have been very successful in the past 11 years, but the product is only concentrated in the bus section.From the development of the world economy, Transportation is a very important aspect of public transport in the future there will be a very large demand.We think Higer Bus as a partner in Scania, is a very mature and reliable partner in the field of public transport. Both sides are very optimistic Bus products market. "
Scania Middle East, Asia, non-marketing director Ivan said: "From the market point of view, Scania and Higer bus co-launch bus, which is a very perfect cooperation, both sides complement each other, build Will be high quality, price and advantage of the cost of choice, will reach Scania, dealers and Higer three win - win purpose.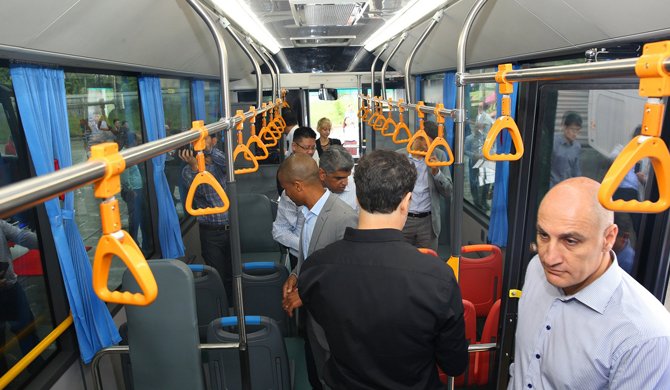 As part of the world bus industry, high-end bus market prospects, high-end highway bus + high-end bus, it is the future SCANIA-HIGER business take-off wings. In the context of the "Made in China 2025" national blueprint, Higer will continue to dance the banner of China's own brand, soaring in the stage of the world's bus.