Yutong bus begin exports to Myanmar
Views:199 Author:Site Editor Publish Time: 2017-07-14 Origin:Site
On 10th June,from Lianyungang port load 500 buses,will be arrive to Myanmar.About the early of July,these with Yutong logo(HC-B-35104) natural gas buses will appear in Yangon all streets,and began to invest in Yangon public transport operations services.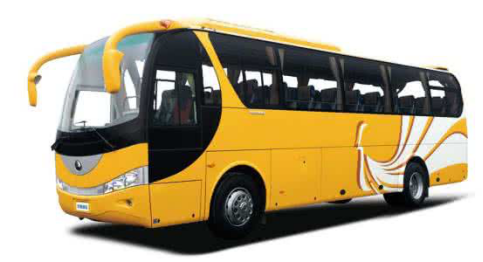 Because it is high perennial and fever in Myanmar all years,to meet the buses can work whole day requirement,Yutong conducted a targeted development and design to ensure that the vehicle chassis under normal operating conditions within 10 years will not rust; air conditioning cooling (HC-B-59001-6) effect and stability stronger. The chassis and suspension of the bus were adjusted for the relatively poor situation in Myanmar and the special situation that the driver had a low degree of emphasis on vehicle maintenance.
Myanmar bus was mostly imported from Japan and South Korea's second-hand car, resulting in the market left rudder and right rudder coexistence of chaos. Yutong specifically sent a technical team site visits and found that Myanmar road conditions are more suitable for the left rudder, which was specially designed, and to the local government put forward the relevant regulatory recommendations.
Now Yutong bus has been for many years in Myanmar local bus market share of the first, almost become "Chinese-made" synonymous. When talking about Yutong in Myanmar, many drivers will be proud of thumbs up.
And more surprising is that, in addition to products and technology to Yutong as the representative of the "Chinese standard" is also moving to the world. Because Yutong in Myanmar's market share and brand credibility, China's 3C quality standards have become an important local bus technical standards.
Yutong has more than 10 overseas markets to establish a KD factory, to achieve a rich sales model, out of a product from export to technology exports, the standard output of the enterprise development.
With the "one by one" cooperative development concept of continuous promotion, Yutong bus will continue through reliable products and excellent quality to the world fully understand the "Made in China" for the "Chinese brand" name.