Yutong pure electric car into the"ultima Thule"
Views:9 Author:Site Editor Publish Time: 2017-09-27 Origin:Site
Hainan, Sanya, a fascinating place to visit. Blue sky, sunny beach, coconut Rhine, romantic "ultima Thule".
Not long ago, Sanya Public Transport Group Co., Ltd. publicly tender new energy vehicles, Yutong Bus successfully won the bid, the model is 10.5 meters pure electric tourist cars and 6 meters pure electric buses, a total of 25. Prior to this, Yutong also won the Sanya bus, 20 natural gas bus orders.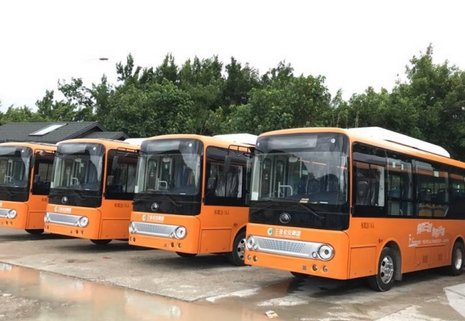 It is reported that the batch of vehicles have been delivered on September 1, will be used for local bus lines and travel car business. The investment in the new energy vehicles will also further enhance the environmental quality of Sanya, helping to create a "more blue, water cleaner" tourist city.
The core part of the new energy car is the battery, but also an important consideration when the election car. According to reports, the successful bidder of two Yutong pure electric buses, are used high-quality, long life lithium iron phosphate battery, high security, high reliability, coupled with pure electric, zero emissions characteristics, well fit Sanya for the high demand for environmental protection.
At present, Sanya City, "green bus" vehicles (including clean energy vehicles) ratio of 74%, the proportion of new energy bus vehicles reached 48%, the indicators in Hainan Province and even the country in the same city are in the leading level. Under the efforts of the relevant departments, Sanya has built 44 new energy bus charging pile, and successfully selected "bus city" theme to create the city. It is foreseeable that the future with the help of "bus city" to create, Sanya will further increase the construction of new energy vehicles and supporting facilities, "the most beautiful Sanya" will gradually become a reality.