Zhongtong bus combined with Dongfeng Cummins won the Saudi Arabian market
Views:98 Author:Site Editor Publish Time: 2017-07-21 Origin:Site
Recently, Zhongtong bus production line is in the process of intense production as they produce hundreds of buses from the Saudi market. It is reported that in 2017 Zhongtong bus got orders from the Saudi market will reach 600 units, including the previous delivery of more than 200 orders and follow-up orders.This time all the buses are Zhongtong high-end highway bus, which are equipped with Dongfeng Cummins engine. These buses will serve the local pilgrimage transport mission.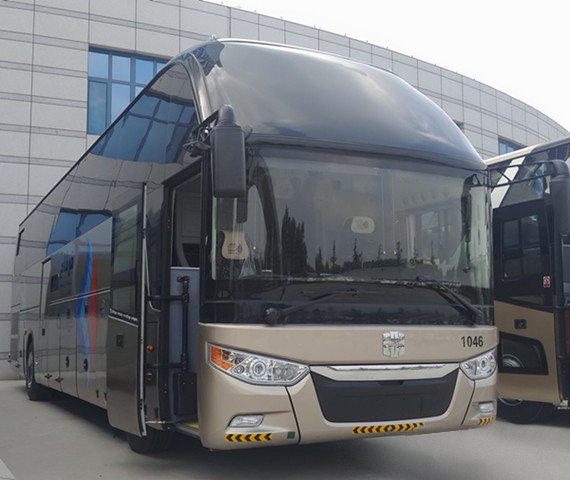 As the largest member of the GCC (GCC), Saudi Arabia has the largest auto market in the Gulf region. The world's major car manufacturers will struggling for this land, China's bus manufacturers are no exception. As early as 2008, Zhongtong bus first time export to the Saudi market, they received a large order of 1600 buses. Later Zhongtong bus keeps exporting hundreds of buses to the Saudi market. In 2014, they got a large order of 2186 school buses.
For the Saudi market, Zhongtong bus only exported buses and school buses before. This time the latest orders are all the 12-meter high-end road passenger buses, which make the Saudi region product lineage is more perfect, but also enhance the brand reputation and product market competitiveness.
It is reported that these Zhongtong buses choose Dongfeng Cummins ISLe8.9 375 horsepower engine, which make the bus has better power performance and higher value-added products to meet the needs of the Muslim. Saudi customers are satisfied with these 12-meter buses with Dongkang engine: quality is reliable; the engine failure rate is low, after-sales service is good.
Zhongtong bus combined with Dongfeng Cummins company export to overseas high-end bus market, which response to the "the Belt and Road Initiatives" development strategy. It also leads the Chinese bus manufacturing industry to the goal of world-class brand.