Kinglong Automobile Group portrait of the 13th National Games
Views:6 Author:Site Editor Publish Time: 2017-09-13 Origin:Site
On the evening of September 8, 2017, the 13 days of the torch was successfully extinguished at the Tianjin Olympic Sports Center Stadium, and the 13th National Games finished successfully.
Kinglong Automobile Group, also put into the call for the "National Movement" in the event, for all athletes, staff, volunteers, media reporters to provide convenient, efficient and reliable transport security services.
During the torch relay, Kinglong New 5 series bus was selected for the protection of the torch, and the service of each team participating in the torch relay representative team was served. Dressed in thirteenth session of the National Games logo and logo, Kinglong New 5 series throughout the event "pretty" phase in all administrative regions of Tianjin, lit all luck.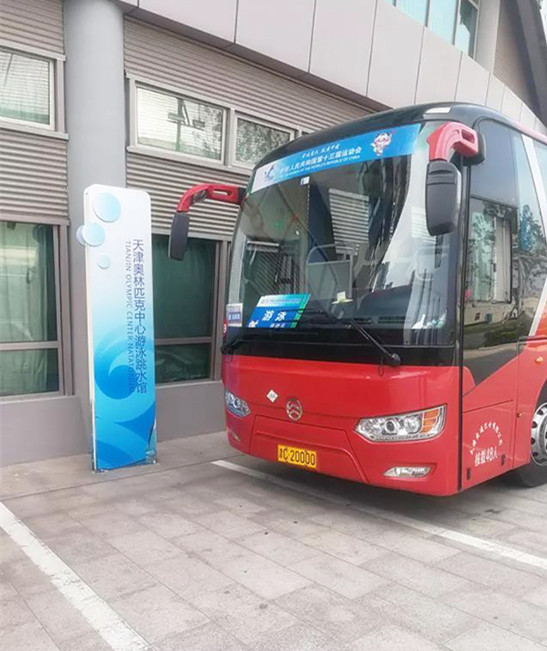 Haiger
Haiger Bus has a total of 500 buses service the event, which direct service race cars up to 200 vehicles, the main models for the Haiger in the passenger travel and bus market representative products, including KLQ6109, KLQ6129, KLQ6115(HC-B-1051), KLQ6112 and other applaud Of the classic models. To ensure the safety of the National Games car, zero failure operation, Haiger also set up the "Thirteenth National Games Service Support Group", developed a detailed National Games service guarantee program. The security team by the customer service department vice minister Xu Mao five in command, the North China region customer service manager Sun Haifeng any commander of the scene, Tianjin service engineers to undertake on-site service and all-weather service, North China region service engineers and Tianjin service stations for peripheral services , With the Tianjin Public Transport Group and Tianjin Transportation Group, in response to the needs of the National Games.