Quality wins international trust!
Views:7 Author:Site Editor Publish Time: 2019-03-11 Origin:Site
On February 24th, the first day of the first lunar month,12 JNP6137S export-type double-decker luxury buses of the Youth Bus passed the last safety test and slowly walked down the production line. They lined up for delivery and were about to go to the South American Chile.Chile has a complex terrain and steep mountains. In the past 20 years, they have purchased Mercedes-Benz, Volvo, Scania and other brands. It is because of the excellent quality and comfortable driving of young passenger cars that Chile customers The youth luxury bus is very recognized. In 2008, it began to phase out these European famous brands and began to purchase young luxury buses. From 6120L, 6120T, 6126L, 6137F, to 6137S models, it has ordered more than 600 vehicles(HC-B-10036), accounting for more than 40% of the buss operated by tourists.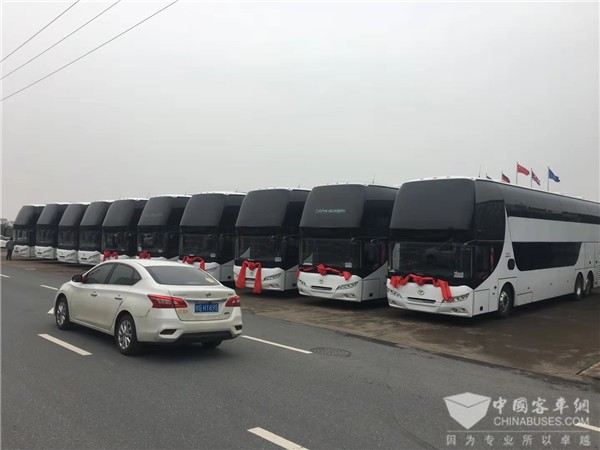 According to the China Bus Network, for more than a decade, Chilean customers have ordered luxury buses every year, which is a loyal user of youth buses. The 12 6137S luxury double-decker buses ordered this time are a new double-decker bus developed by Young Bus for South America and Chile. It is the condensed of the latest technology of the youth. It adopts the latest all-bearing technology of the youth, the shape is smooth and the atmosphere is high, the interior is equipped with two bathrooms, the interior space is widened, and the whole car has 50 2+1 business seats, which improves the comfort and can have Enjoy the first class of the aircraft; the large parts of the chassis are imported, the United States Cummins high-powered engine, powerful, fully suitable for driving in complex terrain such as Chilean mountains and desert; Meritor rear axle, Mercedes-Benz high-torque gearbox; The ESC vehicle electronic stability system ensures safe driving.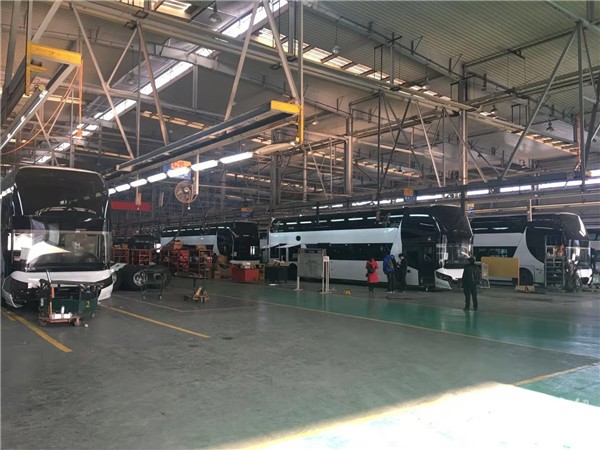 It is reported that after the Spring Festival(HC-B-11276-1), the youth manufacturing assembly shop was full of workers and began to produce in an orderly and orderly manner. In order to ensure excellent quality, the bus company pays special attention to the construction of the batch of cars from top to bottom. After each production station is completed, it must be reviewed again. The inspection is carried out once, for the production and installation of key components and projects. The workshop section and workshop technicians should also check it again, and the technicians of the institute should follow up the assessment to ensure that each production process and process details are perfect.